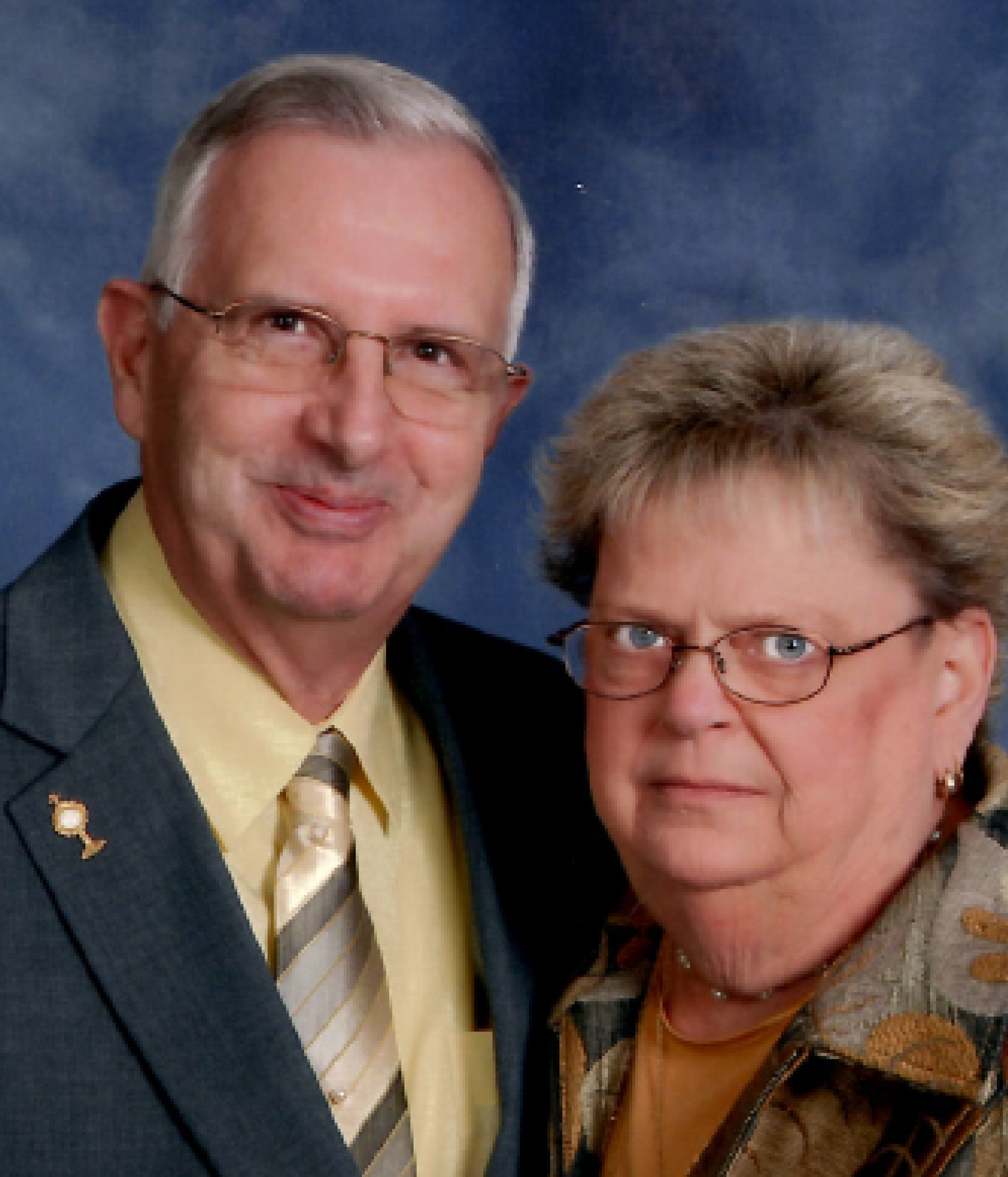 Dedication to protecting life and generous donations have given birth to a new endowment to fund college scholarships for women who are pregnant or new mothers.
The Hopeful Future Scholarship will help pay tuition and other school-related expenses thereby encouraging pregnant women to continue their education at Saginaw Valley State University or Delta College. Already the endowment has grown to $50,000 with funds from more than 50 donors including individuals, parishes and organizations including the Knights of Columbus.
Michael Marsden, of Saginaw Township, made an early generous $20,000 donation for the endowment in memory of his wife Helen, who died Nov. 16, 2020 at the age of 72. She was well known in Saginaw for her pro-life volunteer work and was honored by President George W. Bush in 2008 as Michigan's only recipient of the President's Volunteer Service Award for Lifetime Achievement.
"Helen was a life saver," said Michael, describing his wife. "She spent four or five days a week volunteering at the Abortion Alternatives Information facility in Saginaw, working with clients, coordinating services and organizing donations and supplies."
Helen and her husband also prayed outside the abortion clinic in Saginaw reassuring women that there were resources available to help them keep their child.
"She was no different than a firefighter rushing in to save a child from a burning building," Michael said. "She saved babies. I always think of her as a hero."
After his wife died, Michael, who is a member of Holy Spirit Parish in Thomas Township, was looking for away to keep her memory alive. "This scholarship fell right in line with what Helen worked for her whole life," he said.
SVSU students, who proposed the scholarship and initiated the drive to fund it, said the project addressed a long-time criticism of the pro-life movement — not supporting mothers after they gave birth. "Starting this scholarship is a way to help new mothers finish their education," said Matthew Bartels, a past president of Protect Life SVSU, who organized the effort with Madison Velez, another SVSU student. "It is a way to take action. It also provides tangible hope and support to mothers and children both born and unborn."
Madison said young women are ridiculed today if they keep their babies.

"Unfortunately, abortion is acceptable in our culture," she said. "Our goal is to reach people and change their hearts."
The endowment was set up last summer after several meetings with Michael, the student organizers, the Knights of Columbus, the Diocese of Saginaw, and Kristin Smith, executive director of CCFMM. "You could tell the Holy Spirit was at work during the meeting," Kristin said. "All things came together."
The deadline for the first round of grant applications is expected to be June with disbursements for the fall of 2022 semester. The minimum $1,000 scholarships can be renewed one time. Matthew said future plans are to include all 10 colleges in the Saginaw Diocese.
Michael said that Helen's Presidential Award recognized her more than 4,000 hours of volunteer work. She was honored in a ceremony at the Eisenhower Executive Office Building in the White House compound on September 19, 2008. Helen was one of 20 volunteers from across the United States to receive the Lifetime Achievement Award during that ceremony.
In her nomination letter she was credited with keeping Abortion Alternatives Inc. afloat in Saginaw for nearly two years when the agency lacked leadership and was in danger of closing. "I believe without Helen's commitment and willingness to do anything to keep AAI afloat, our agency might not exist," wrote Sandy Buza, the AAI director who nominated her.
Michael said that his wife suffered from Crohn's disease for 50 years. "Although she had 65 surgeries in her lifetime, that did not diminish her enthusiasm for the pro-life cause." He added that when she was not volunteering at the center, she was knitting and crocheting baby blankets and educating new mothers. She also served as the chairperson of the Christian Service Commission at Immaculate Conception Church in St. Charles in the 1980s.
"She was a real trooper," Michael said of his wife of 49 years. "I am so proud of her."
Written by Joan Ramm