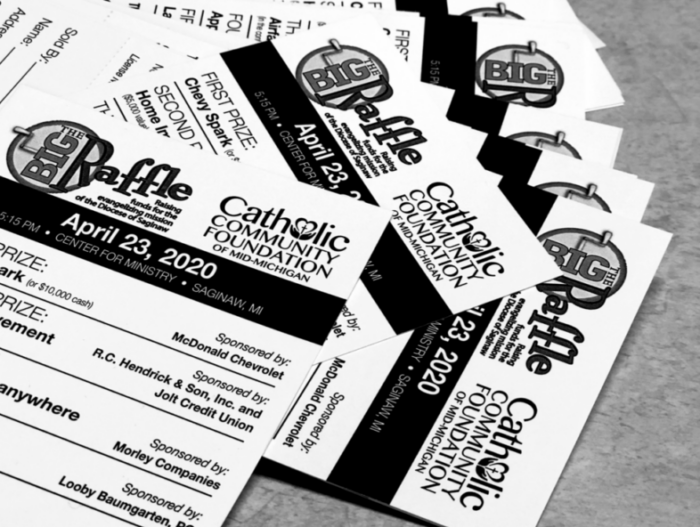 BIG RAFFLE 2020 Event Postponed
Coronavirus Update
The Catholic Community Foundation wants to assure you that your health, safety and well-being is our highest priority. As we've approached the BIG Raffle Event this month, our organization has been in regular contact with the BIG Raffle Committee, the Bishop's Office of the Diocese of Saginaw and local health officials concerning coronavirus (COVID-19) and best practices for mass participation events. Unfortunately, the decision has been made to postpone this year's event based on strong recommendations from our Governor and mandates set forth that make both the event and face-to-face ticket sales logistically impossible to manage safely.
Postponing is not a decision we take lightly! Nobody is more disappointed about this than the CCFMM and the BIG Raffle Committee. The raffle event postponement is in line with the example of numerous major raffle events nationwide and statewide to slow the spread of Coronavirus.
Please hold on to your tickets until a new event date is placed. We encourage you to continue online ticket sales but please do not to engage in face-to-face ticket transactions. Online ticket sales will still be available via the CCFMM website https://ccfmm.org/bronlineticketsales/ .  Please make sure to specify where the ticket donation should be directed to.
We are working on an alternate future event for the Raffle to take place. We hope that you understand this decision is not easy for us…but it is the right decision as safety of our participants and community is paramount.We encourage you to contact us with any questions or concerns that you may have.
Our prayers are with you all, stay safe