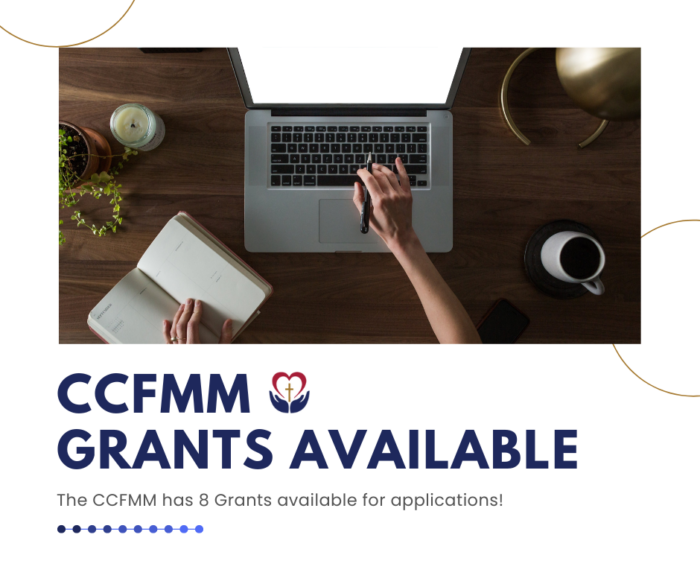 The CCFMM is proud to offer 8 Grants that are
Open for Applications! 
We are proud to provide these grants that help support ministries that reach the poor and vulnerable, enhance community well-being, supports seminarians and priests of the Diocese of Saginaw, supports Catholic education, supplement Catholic school teachers' salaries, support tuition and scholarships to Catholic school and enable Catholic ministries to thrive!
Click here to view the list of grants we have available along with
fillable applications and instructions!