CCFMM to Highlight Church Nativities
Blessed Trinity Catholic Church
It probably isn't surprising that this inspiring Nativity set at Frankenmuth's Blessed Trinity Catholic Church was imported from Italy by Bronner's Christmas Wonderland. It was purchased and donated to Blessed Trinity by parishioners Carol and Kevin Maurer.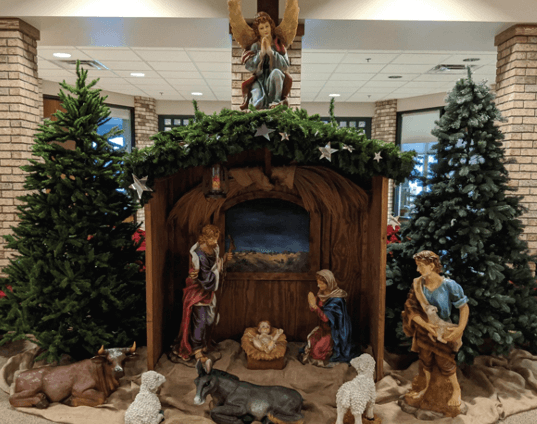 The Nativity is displayed in the church's gathering area where little children often wander into the scene for a closer look. The wooden stable was hand made. Parishioner Kathie Mates painted a daytime scene that appears in the window cut into the back wall. The painting is reversible to also show a nighttime scene with the stars in the Christmas sky.
For all who see it, the display is a powerful reminder of the Christmas message — Peace on Earth.